The technology cluster is primarily focused on the development of eFusion technology and its applications. Hydrogen is the energy source for the eFusion technology; the technology externally manifests itself by a controlled and vectorized flow of thermal, pressure and sound energy in the required proportion.
Advantages of eFusion technology:
Represents a contactless, cost-effective way to build deep wells unavailable for conventional drilling, at lower cost,
Does not contain any rotating parts,
Represents a compact/efficient concept enabling simple installation, maintenance, and operation to achieve top efficiency in the construction of mining works,
Has no limits in terms of a diameter and directional control,
Allows to dig the required diameters upon modular construction
Is characterized by CO2-free clean operation without a risk of pollution of land resources,
the complete elimination of the need to build a standard mining work − casing of the bore and flushing of the leachate, which significantly shortens the implementation time of the work.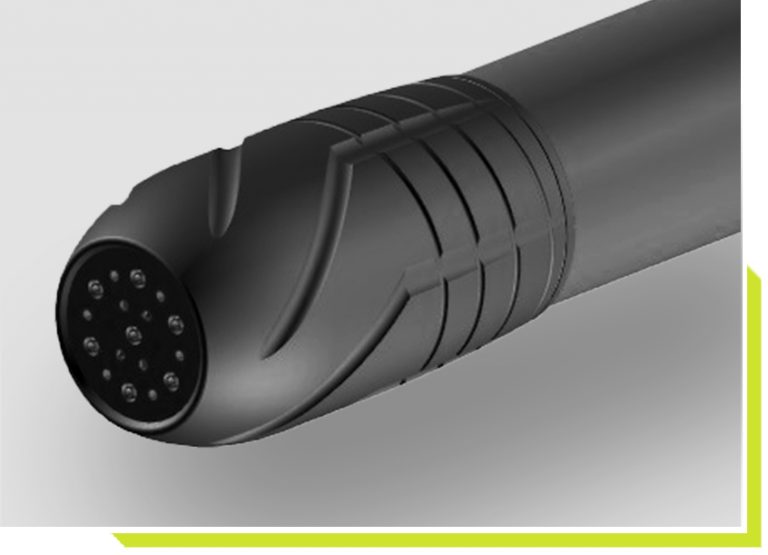 The eFusion technology opens opportunities for the global use of geothermal energy as a clean source of cost-competitive, CO2-free energy. The target system of the eFusion technology is the Enhanced Geothermal System (EGS), enabling to pump up energy at any point on Earth. The depth horizons required for EGS are economically and technologically unavailable for today's conventional drilling technologies.
Utilization of the enhanced geothermal system
Clean and price competitive energy for global needs
Geothermal power plant anywhere
Local sources of electricity and heat energy
Electricity source for hydrogen applications and hydrogen economy
The clean energy as solution for global challenges
The eDBRC represent a new nuclear waste repository concept for safe final storage of nuclear waste, based on the use of eFusion technology.
New concept for nuclear waste repository
New standard for safety in the nuclear waste repository
No risk for biosphere due the repository barriers concept
Build to end solution for nuclear waste repository
Superior efficiency and time savings
Infrastructure & Slim Mining
The eFusion technology opens opportunities to reach the superior costs efficiency and time savings construction of underground infrastructure projects and mining works and is ready for slim mining.  
Underground construction – infrastructure
New level of construction stability of mining works
New safety standard of mining works
Has no limit in terms of a diameter and directional control
Readiness for slim mining
Superior coast efficiency and time savings
The eFusion technology allows for a wide range of application, such as:
O&G (Oil and Gas) sector − Opening and closing of wells,
Energy sector − Significant expansion of EGS for the use of dry terrestrial heat; solutions for the safe disposal of nuclear energy waste,
Construction sector − Construction of the underground transport and other infrastructure.,
Mining sector − Construction of mining works and boreholes; slim mining,
Food security − EGS as a source of clean energy to desalinate seawater, ensure food security and self-sufficiency, and for underground plantations.
And many other possibilities of application.